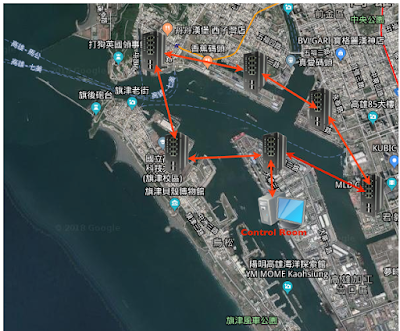 Kaohsiung Harbor, located in the south of Taiwan, is the fourth largest container port in the world, with many goods and people going in and out. How to make sure it's safe is critical.

The administrators of Kaohsiung Harbor were looking for a high resolution surveillance system with stable network structures in order to keep the harbor safe. In addition, they required the whole system to be stable, reliable and easy to manage.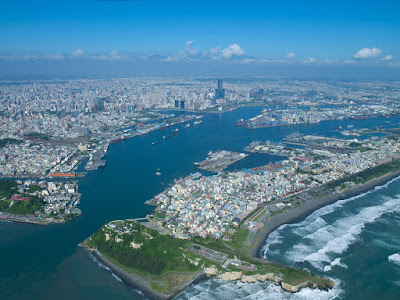 After field testing, they decided to use the AirLive Industrial Ring Managed Gigabit PoE switch, IGR-1284PoE, for their surveillance network backbone. Because of below important features that AirLive IGR-1284PoE was selected by them

Real Industrial Grade Switch. In summertime, the environment temperature is very high in Kaohsiung. Thus, they need a truly industrial grade switch which can operate at 24/7 with the maximum PoE power output

8 Port PoE with up to 200W power budget. Most industrial switches only have 6 PoE outputs and a power budget of only 120W. For the high resolution cameras, they need higher PoE output and 8 Port PoE output can reduce their installation cost

Up to 4 Port SFP fiber. IGR-1284PoE bundle with 4 SFP port. This allows for data transmission to the control center without any distance limitation.

Network Redundancy. Cable failure may happen sometime and this will reduce the system's reliability. AirLive IGR-1284PoE allows you to design networks in Ring structures. With Ring Structures, when your cable has failed. The whole network will still keep working. This increases the system's reliability. Moreover, AirLive's IGR-1284PoE network recovery time is less than 20ms at 250 nodes. Thus, there is no frame loss in the video recording. In addition, the IGR-1284PoE 's network redundancy not only work in RJ45, but also in SFP fiber. Thus the switch allow to work in large or complicated network structure.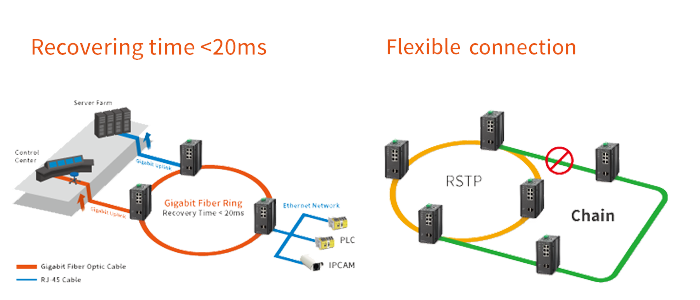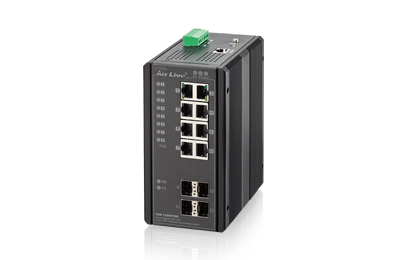 IGR-1284PoE Introduction:
IGR-1284PoE :12-port Gigabit PoE Industrial Ring manage switch including 4 port SFP

8 Port 802.3at/af PoE output, Maximum output power up to 200W

Operation temperature -40 ~ 70degree

Managed function including Web UI , SNMP v1/v2c/v3 , Telnet

Support VLAN , QoS , Link Aggregation, PoE scheduling, PoE on/off

Support RSTP/MSTP

Support hardware base Network Redundancy structures including Single Ring, Dual Ring, Chain.
Airlive, powered by OvisLink Corp. has been dedicated on ICT industry by providing High Quality Networking and Data Communication as well as Security Innovations for more than 24-years. AirLive will be pleased to provide you with our solutions through partners and close cooperation.